from dog & family-friendly to hidden gems and main beaches
off-leash beaches for fido
a little off the beaten path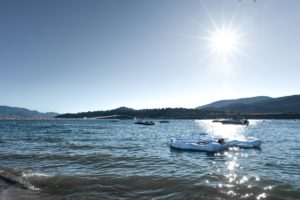 Kelowna's biggest beach, features a long sandy shoreline, scenic boardwalk, and large grassy picnic and play areas. With a huge children's playground, waterpark, skateboard park, volleyball, basketball, and tennis courts, paddle board, kayak, boat and jet ski rentals, along with parasailing and a summertime inflatable splash park, Hot Sands Beach offers something for everyone. City Park has pay parking but is just steps away from Downtown Kelowna, and world class restaurants, ice cream parlours, pubs, and shops. There's public washrooms and change rooms and on-leash dogs are permitted on the boardwalk and pathways, but not on the beach.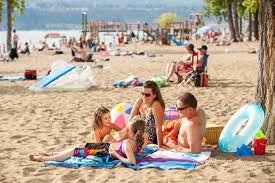 'Gyro' is Kelowna's most popular summer hangout spot. With shallow, warm water, an extensive sandy beach, people-powered watercraft rentals, a beach playground with zip lines, 6 beach volleyball courts, a big grassy area for Frisbee or football, and even outdoor table tennis, it's not hard to see why. A favourite for local swimmers, Gyro features an 800m marked swim loop that's perfect for open water training, as well as a brand new washroom/change room facility with outdoor showers. There's an iconic apple-shaped concession stand right in the park, and across the street, some great new restaurants and a craft brewery. Gyro is on the Lakeshore Rd. Recreation Corridor so it's easily accessible on bicycle, and you'll find limited on-street parking as well as pay parking nearby. As at most Kelowna beaches on-leash dogs are allowed on the pathways, but not on the beach.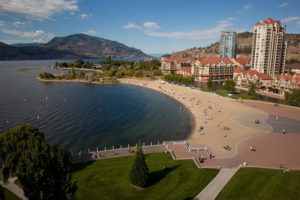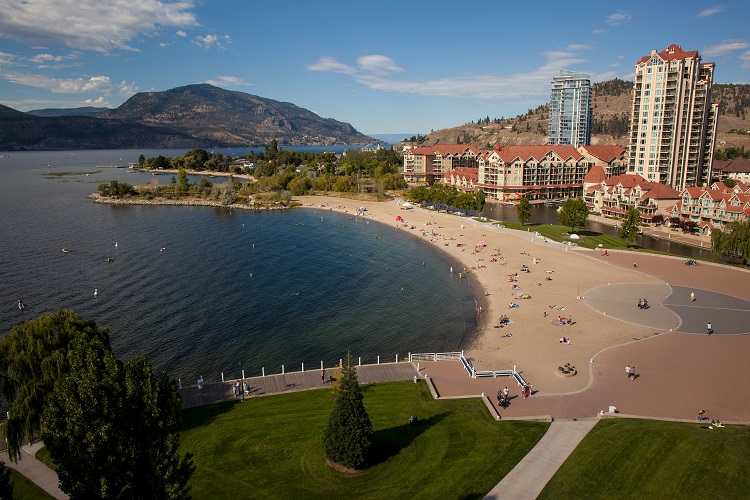 Located on the Waterfront Boardwalk close to Downtown Kelowna, Tugboat Bay features a sandy beach, beautiful landscaped gardens, and a peaceful bird sanctuary.  With on-site public washrooms and a seasonal concession stand, as well as nearby watercraft rentals and pay parking, this beach is ideal for a quick lunchtime visit or an all day excursion. Tugboat Beach is super close to downtown shopping, restaurants, and nightlife, and in the summer months there's always live music on the Waterfront Park Island Stage next door. On-leash dogs are permitted on the pathways, but not on the beach.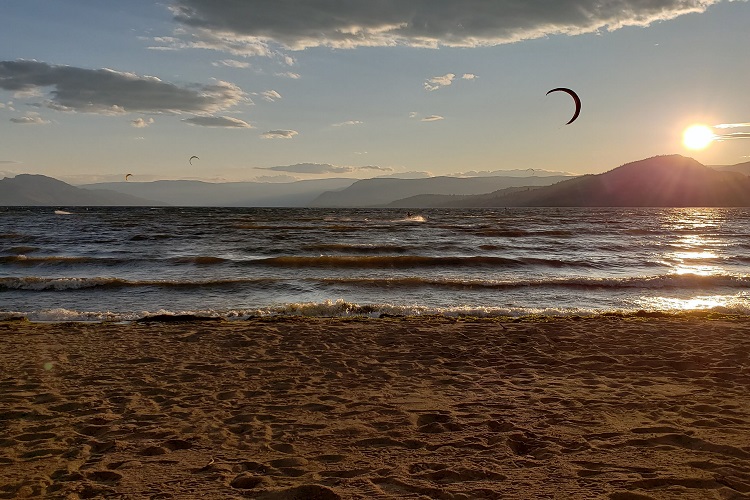 With many moderate to difficult well-marked trails on the outskirts of Kelowna, this park is popular with hikers, cyclists, runners, horseback riders, and in the winter, snowshoers. Pick a trail, and discover the forest paths, rambling creeks, waterfalls, sinkholes, caves, and of course the local wildlife (from a safe distance).  
Access: Steward Rd. in East Kelowna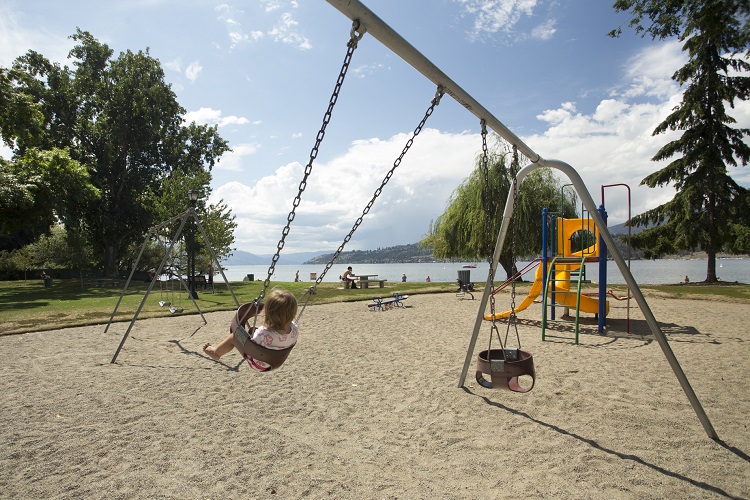 Next to the beautiful Abbott Street Heritage Area, and near the Kelowna General Hospital you'll find the family-friendly Strathcona Beach Park. This quiet, sandy beach features large shade trees, a children's playground, a big grassy play area, lots of benches and picnic tables, and a public washroom. On warm summer evenings, it's not unusual to enjoy low-key classical, folk, or indie concerts in the park, but with not a lot of food services nearby, it's recommended you bring your own snacks. Dogs are not permitted in this park, and there's a small pay parking lot, as well as an accessible pathway right to the water's edge.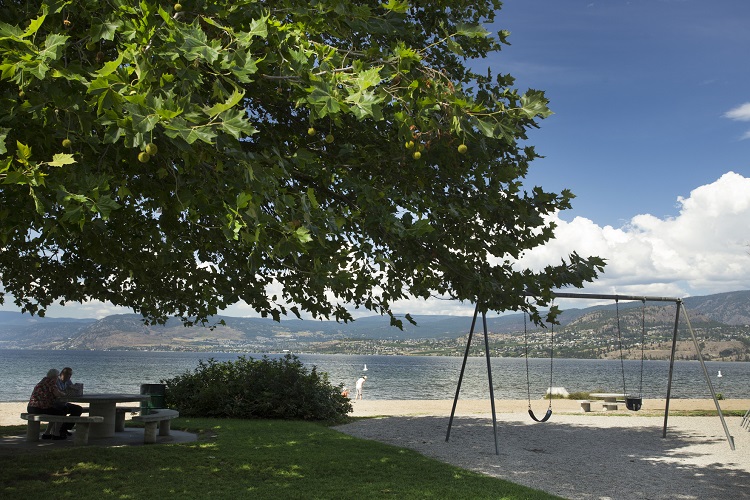 Quiet Sarsons Beach is tucked away in an upscale neighbourhood in Lower Mission, a 15 minute drive or 30 minute cycle from downtown. With a sandy/pebble beach, shady trees, grassy play areas, a children's playground, picnic tables, free parking, and public washrooms, Sarsons is great place for families to enjoy the lazy days of summer. Dogs are not allowed in the park, and there are no places to eat nearby, so bring a picnic lunch.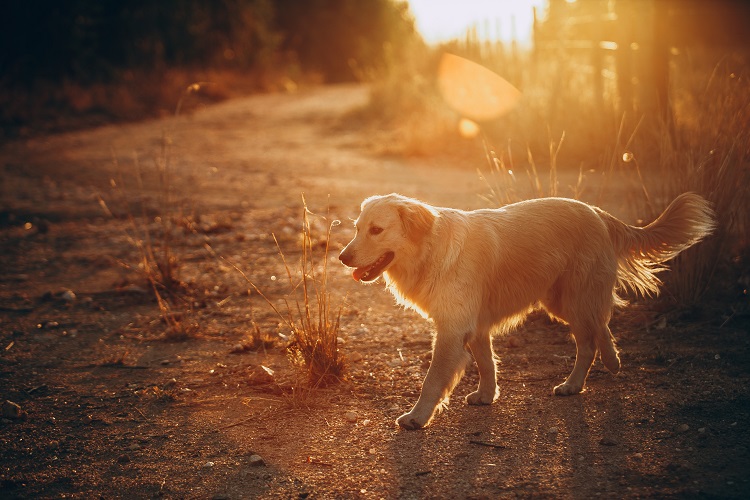 Kelowna's biggest off-leash beach is located on Lakeshore Rd. about a 25 minute drive from downtown. There's an upper and a lower parking lot, a large off-leash field and pathways, a rocky shoreline, picnic tables, boat launch, washrooms, and of course, a spectacular view. Remember if they poop, you must scoop!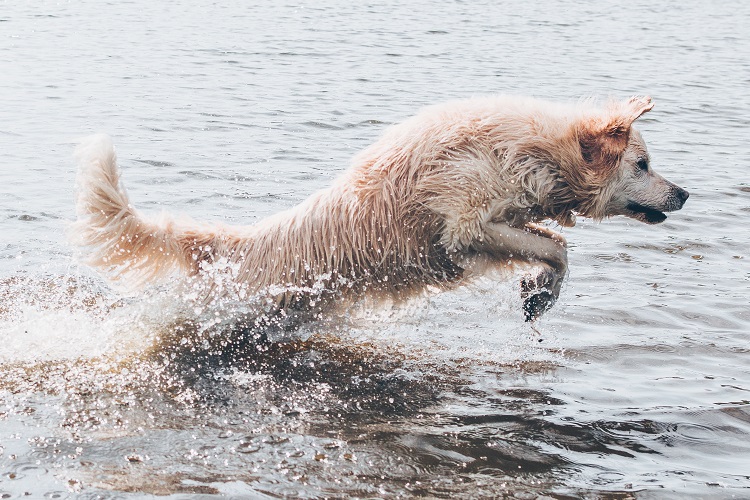 Just on the other side of the City Park Tunnel in the Abbott Street Heritage Area sits a small but popular four-legged-friendly beach park. With a sandy fenced off beach, a portable washroom, shady trees, alongside the mouth of Mill Creek, Lake Avenue Beach offers a close in, chill hangout for dog lovers and beach goers alike. There's a very small pay parking lot, as well as 2 hour street parking nearby. Please clean up after your pooch!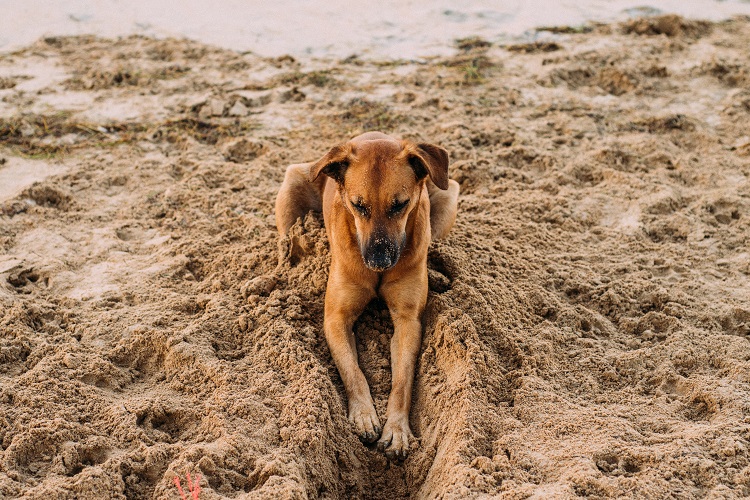 Along the West Kelowna waterfront promenade, Gellatly Dog Beach is a long narrow fenced off-leash pebble beach at the mouth of a small creek. It has shade trees and a grassy area with benches and picnic tables to enjoy a sunny summer afternoon with your favourite Fido. There's plenty of parking and remember to follow dog park etiquette.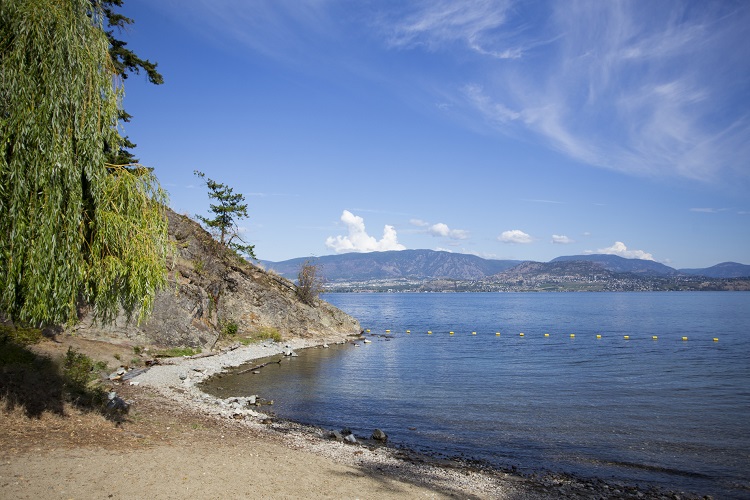 bertram creek regional park
A 25 minute drive south from Downtown Kelowna along the shores of Okanagan Lake, you'll find a wonderful, tranquil, and natural park. With its forest setting, rocky bluffs, and pebbly beaches, Bertram Creek is a local favourite, featuring a boat launch, pier, grassy fields, walking trails, picnic tables, washrooms, amphitheatre, pavilion, and two free parking areas. Bertram Creek was damaged by the Okanagan Mountain forest fire in 2003, but extensive reclamation efforts restored the park to its original beauty, and it remains today a perfect setting for weddings, picnics, and family gatherings. Water shoes or sandals are recommended on the rocky shoreline, no dogs are permitted in the park, and other than a few of Kelowna's best wineries nearby, there's no food services in the vicinity.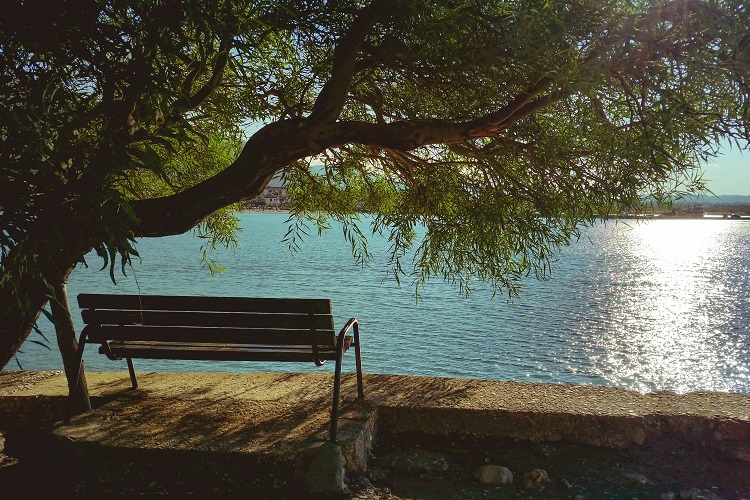 A relatively new player on the Kelowna beach scene, Bluebird is still being developed by the City, but offers a large sandy beach with ponderosa pines and shade trees dotting the shoreline. It's a 15 minute drive along Lakeshore Rd. from downtown with limited parking, a few picnic tables, benches, porta potties only, and no dogs allowed. It is close to some restaurants, a coffee shop, convenience & liquor stores, and a pub, so expect big plans for this large beachfront park in the near future.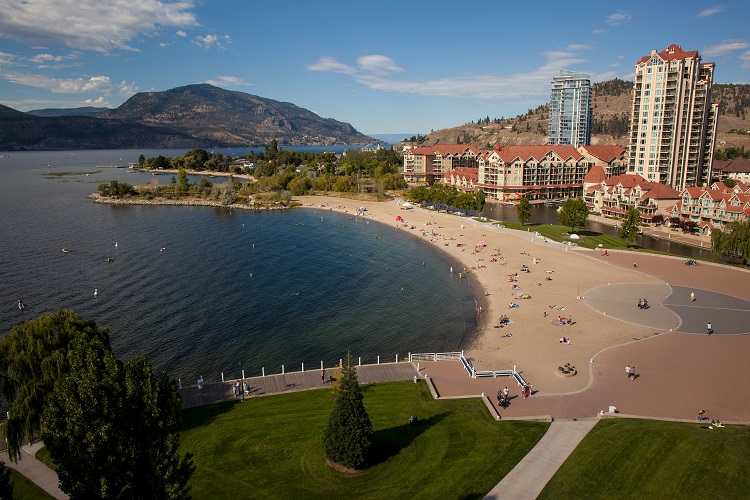 Steps away from the vibrant Pandosy Village shopping and restaurant scene, you'll find this cute little well maintained hidden lakefront park. It's a small sandy beach, separated from a grassy area by a two foot retaining wall, great for sitting or leaning on while gazing out at beautiful Okanagan Lake. There's no washrooms, no playground, no dogs, 1 bench, and 1 picnic table, but on a quiet summer evening it somehow represents the best of Kelowna.
now that you've enjoyed soaking in the sun...
Let's plan what to do next!