 listed below by experience level
Family-Friendly biking trails
A gentle biking challenge
For those who like a challenge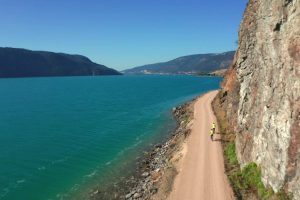 from downtown Kelowna to Vernon
Kelowna's favourite multi-use trail is perfect for a short cycle to get some fresh air, or an all-day excursion connecting with nature, history, and the beautiful Okanagan Valley. The wide, relatively flat pathway is completely paved through Kelowna and hard-packed crushed gravel the rest of the way to Vernon, ideal for Road, Mountain, or E-bikes. From the urban setting, including local eateries, coffee shops, micro-breweries and wineries, away from the city traffic, past hidden wetlands and ponds, by rocky cliffs along crystal clear lakes, to enticing swimming spots and beaches, the Okanagan Rail Trail is the ultimate way to experience the Okanagan.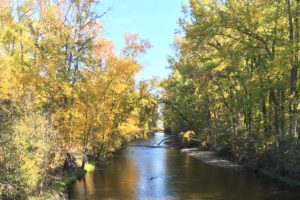 Kelowna's Greenway is an impressive multi-use wide, flat trail that runs along the cool and sparkling Mission Creek and connects to parks, picnic spots, and interpretive viewing areas. There are many access points along the trail, with parking areas at Lakeshore Rd. and Truswell Rd., Springfield Rd. and Durnin Rd., and on Hollywood Rd. S. in Scenic Canyon Regional Park. From late August to early October be sure to stop and watch the spawning kokanee salmon, but be aware, the fish make a delectable feast for local black bears.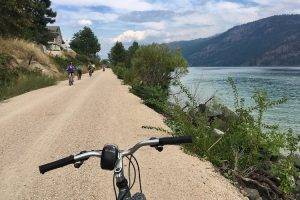 This is a great trail to enjoy a leisurely family cycle around beautiful Wood Lake in Lake Country. A good place to start/finish the relatively flat ride is Beasley Park on Woodsdale Rd. Head west along the road and carefully cross Hwy 97 at the lights. Turn right after the strip mall onto Pretty Rd. and join the Pelmewash Parkway. This road and bike lane used to be the main highway along Wood Lake where you'll find beach stops and interpretive signs which explore the colourful history and Indigenous culture of the area. At the North end of the lake turn right on Oyama Rd. and join the Okanagan Rail Trail along the Eastern shore. This crushed gravel portion features a small waterfall, and takes you back to Woodsdale Rd. to finish the loop. Bring plenty of water and snacks for the 1 to 3 hour adventure.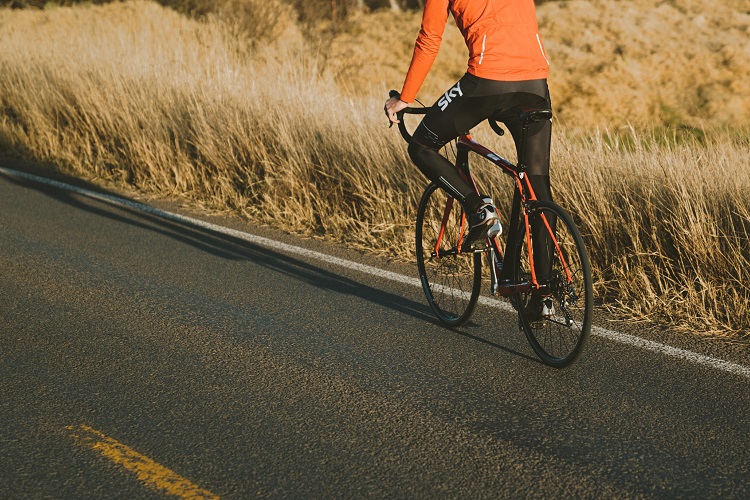 length: 40 to 50 km, out & back
A popular route for weekend warriors, Lakeshore Rd. offers a scenic undulating ride overlooking beautiful Okanagan Lake. From downtown, warm up through the charming Abbott Street heritage neighbourhood connecting with Lakeshore Rd. at the iconic Gyro Beach. About 10 km in, after the first hill, turn right to stay on Lakeshore Rd. where you'll follow it to the end, past some of Kelowna's favourite wineries, cherry orchards, and exclusive lake view estates.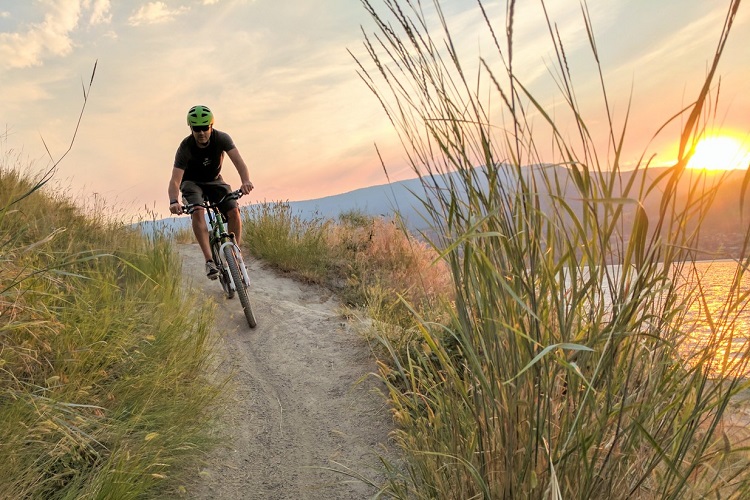 length: 20 km on 22 trails
Five Minutes from Downtown Kelowna, and rising 300m above the lake, you'll find Knox Mountain. It's a popular multi-use recreation area, with challenging bike trails through Ponderosa pine and Douglas fir forests, hidden lakes and wetlands. Favourite mountain bike trails include Apex and Shale, both under 2 km and accessed from the 2nd lookout. Road cyclists with a penchant for pain can do repeats up the 3.5 km paved road, closed to traffic for some of the year. Knox is a great place to escape without going too far.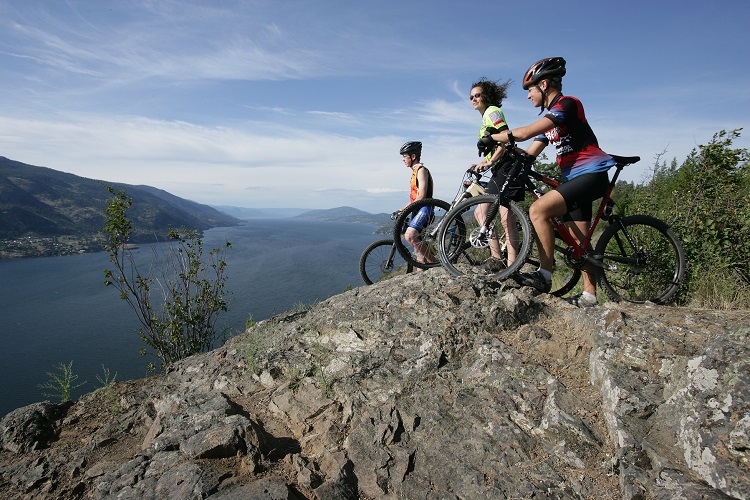 Rose Valley Regional Park
length: 71 km on 63 trails
This West Kelowna gem has an extensive trail network for mountain bikers and hikers, winding through wooded areas, grassland plateaus, and steep volcanic cliffs. Accessed off Westlake Rd., you can choose to cycle the more relaxed ridgeline trails above the peaceful reservoir or grind up and down the precarious switchbacks over rock gardens and scree fields.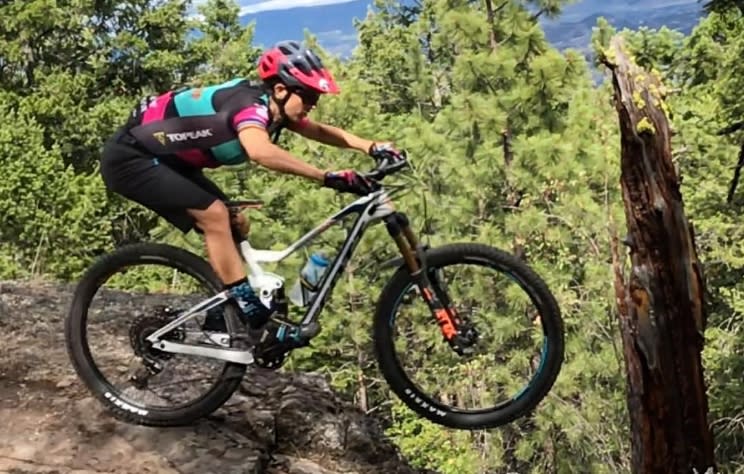 length: 65 to 75 km from downtown, through east kelowna and around ylw airport
Through orchards and vineyards on Kelowna's Southeast Bench, this challenging road cycle offers some heart pounding hills, and put-the-hammer-down time trial sections. This route is a staple for the Sunday Group Ride, and starts downtown heading south before climbing up into the picturesque farmland of East Kelowna. Carefully winding your way along rolling farm roads, you can finally open it up on the flats by YLW (Kelowna Airport), and return past the UBC Okanagan campus following the Glenmore Valley corridor back to town.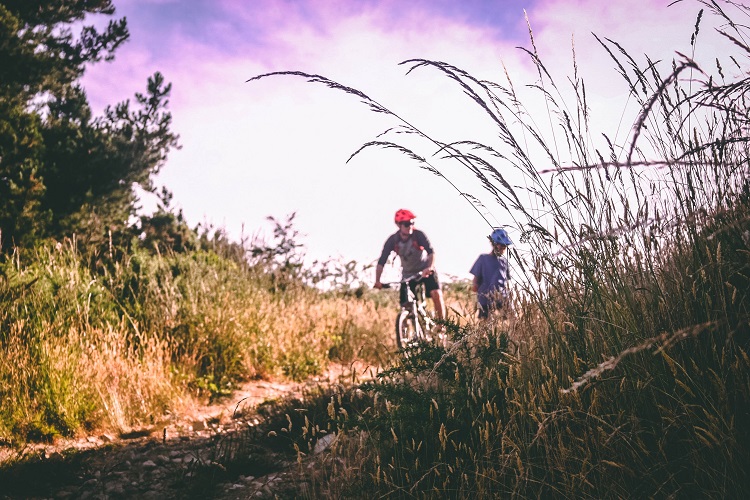 length: 90 to 100 km via Glenmore rd. and carr's landing rd. to predator ridge
For the more experienced road cyclist, this route has plenty of relentless hills, narrow uneven roads, and of course, breathtaking Okanagan scenery.  Leave Kelowna using the Glenmore Valley corridor, and follow Okanagan Lake north along Okanagan Centre Rd. and Carr's Landing Rd. Take a water break before grinding up a 7 km climb to Predator Ridge, then glide down Commonage and Bailey roads to Highway 97. Past Kalamalka Lake you can exit the main highway and take a quieter route on either side of Wood Lake. Through Winfield town centre make your way back to Glenmore Rd. for the home stretch.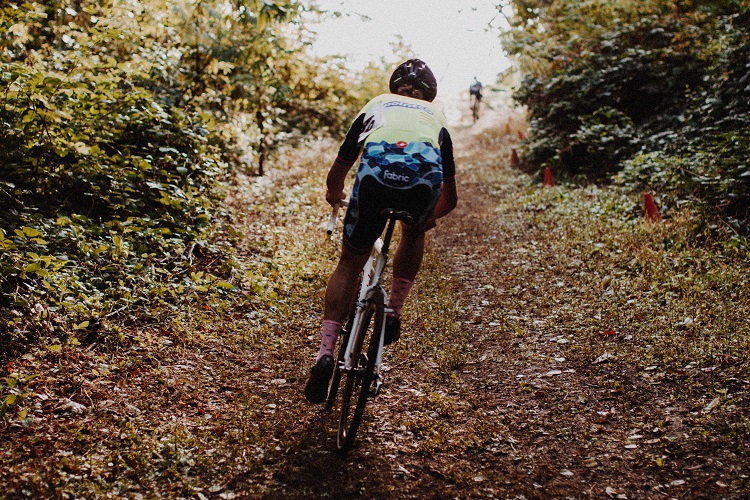 Myra-Bellevue Provincial Park
length: 156 km on 113 trails
Also known as Crawford Trails, this multi-use trail network is the largest in the Central Okanagan, offering mountain bikers a well-marked variety of intermediate to difficult rides through steep chutes, rocky sections, cool forest settings, and wide open meadows with spectacular views. Access off Stewart Rd. in South Kelowna, and keep an eye out for hikers and horses.
you've made it to the top...
Let's plan what to do next!